Since ages Bollywood, a part of Indian Film Industry had been popularly associated with love and romance.  No matter what might be the genre of a movie, romance seems to be focal point of every story. In bollywood, if a movie is without a love story it is often branded as a flop movie or a movie with a hollow plot. In such situations we, the audience of India, often tend to blame the writers for their poor story or the directors for their poor direction. But in reality it is the audience and their conventional mindset that enables a writer and a director to incorporate love story even in movies that does not require any romantic plot.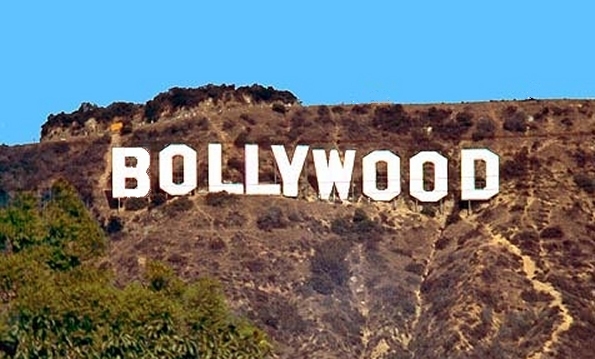 If we trace the history of Indian cinema, we'll come across Alam Ara(1931), the first Indian sound film. Interestingly, it was a love story between a prince and a gypsy girl, written by Joseph David and directed by Ardeshir Irani. This movie marked the beginning of the undying and most stable tradition of love story being portrayed in every bollywood movie irrespective of its genre. This legacy has been transmitted successfully generation after generation and has come down to us systematically. Subsequently, by the late 1950s, colour films of bollywood were released. During this period films were defined as sumptuous romantic musicals and melodramas. During 1960s and 1970s, there was increase in number of romantic movies in bollywood.
However, it was the decade of 1990s that marked a turning point in the history of bollywood. It was during this decade that bollywood witnessed the beginning of family-centric romantic movies that grabbed the attention of large audience. Some of these movies that broke all records of the past include Saajan (1991), Hum Aapke Hain Kaun(1994),  Dilwale Dulhaniya Le Jayenge(1995), Ishq(1997), Pardes(1997), Dil to Pagal Hain(1997), Hum Saath Saath Hain(1998) and many more.
Scholars especially sociologists have done in depth study to find out as to why the above mentioned movies became extremely popular during this decade. Patricia Uberoi is a Sociologist who did a case study on Hum Aapke Hain Kaun(1994) and found that despite a weak story line, this movie turned out to be a blockbuster of the decade. When she conducted a survey to find the reasons for its success, she concluded that the romantic relationship between the protagonists of the movie complemented by social institutions like family and marriage portrayed in the movie led to its success. Through this case study we can infer that if someone wants to make a successful movie in India then all one has to do is to highlight some social issue to which people in India can relate their lives to. And to make this movie a blockbuster, one just needs to add masala to it in form of love story and romantic songs.
Interestingly, this tradition of portraying romance along with melodramatic plot, which apparently seems to be the essence of the bollywood movies, continues to exist even today. This can be corroborated by the fact that till now numerous sci-fi, thriller, horror and animated movies had been released in India but only those movies have achieved success at the box office which had the element of romance even though at minor level. For instance, Mr. India, Koi Mil Gaya, Ra. One, Dhoom, Ghajini etc. are some movies which were not exactly romantic movies but at the same time were not completely devoid of romance.
However, question that remains is whether the success of a movie solely depends on a romantic story or song? Surprisingly, the answer is no. In our incredible India, apart from romantic plots, the so called 'romantic' actors also play important role in making a 'hit' film. Ever since the beginning of their career in bollywood, actors and actresses are often 'branded' for life by their audience depending upon the type of role they played in their first movie or in their first successful movie. For instance, Shahrukh Khan would always be regarded as a 'romantic' actor even though he might have worked in various movies of different genre. It somehow becomes obvious that if a popular actor is working in a movie it has to break all records even though it has a poor story line.  This can happen only in India where a person's looks and social position is much more valued than his/her merit.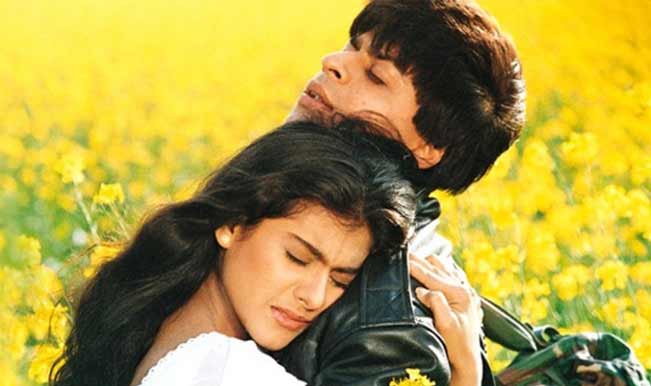 C'mon India wake up! You've got to develop a sense of rationality. Each and every one of us need to realise that it is the audience who decide the fate of a movie and not the writers and directors. There are people who have made efforts to make incredible movies with a real meaning attached to it but because of the conservative attitude of audience and their unchanging mindset, such movies are often cornered and forgotten completely over period of time. People! Movies are not mere source of entertainment but also a means of spreading awareness among people. It's a request, kindly analyse each dimension of movie before judging it because movies are not just about love stories and romantic songs, but they have latent consequential dimensions that can be understood only when people of India would genuinely try to broaden their horizons of thinking.