Recently, Satnam Singh Bhamara created a sensation in our cricket obsessed nation, by becoming the first Indian NBA player. The 19 year old, hailing from a small village in Punjab was all over the news channels and a topic of discussion on all top social networking sites. But for how long will the man, who aims to pave the way for Indian Basketball, uphold his prominence in a country like ours?
India is a country where, "cricket is a bona fide religion and cricketers are Gods". Cricket as a national obsession has proved to be a detriment to other sports. Though a few handful like, Saina Nehwal, Abhinav Bindra and MC Mary Kom, were able to stand out in eyes of our cricket-frenzied population, yet, majority of our stars from various other sports, had been dwelling in the darkness of obscurity. These are the ones who broke social norms, fought financial and infrastructural battles and reached the pinnacle of their realm, but, failed to receive the accolades they deserve. Here's a list of 10 such Sports Legends who are, unknown to many, little known to some and forgotten by almost everyone.
1. Sita Sahu: Dual Olympic Medalist who now sells 'Gol Gappe'
The teenager brought laurels to the country, by winning two bronze medals at the 2011 Athens Special Olympics. The mentally challenged, yet spirited girl was barely 15 years old, when she achieved her feat of winning bronze in both 200m and 1,600m race events. However, her promising career met a dead end due to official neglect. Eventually, the gifted-girl's potentials drowned into poverty. She is now forced to sell 'gol gappe' at a roadside eatery in a ghetto settlement to support her family of six.
2. Murlikant Petkar: The Spirit of a Soldier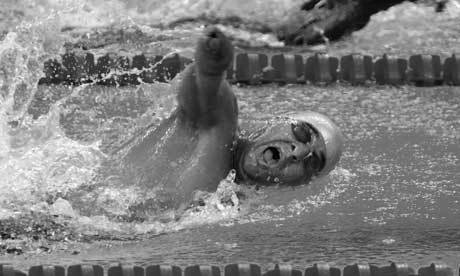 Indian Army has always produced soldiers/sportspersons, such as Major Dhyand Chand and Milkha Singh, who've received plaudits from all over the world. Now meet a lesser known hero, Murlikant Petkar. Petkar was a private-jawan in the corps of Electronics and Mechanical Engineers. He was originally a boxer in the army, until he suffered bullet wounds during the Indian-Pakistan War in 1965, which left him crippled. But, as it is said, "when the going gets tough, the tough gets going." After switching from boxing to swimming, Murlikant Petkar went on to the become the first Indian to win an individual gold medal in the Paralympics or Olympics, by winning the 50m freestyle swimming event (also setting a world record by clocking 37.33 seconds) in the 1972 Games held in Germany. However, the Paralympic Committee of India (PCI) has no record of his medal because they started keeping a record only in 1984.
3. Shankar Laxman: The Rock of Gibraltar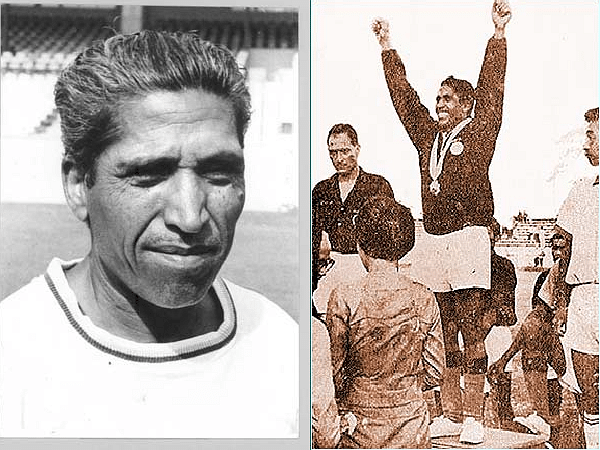 Another Army Personnel, Shankar Laxman, became the first goalkeeper to captain an International Hockey Team. As a part of the Indian Hockey Team, he won 2 Gold medals and 1 Silver Medal at three consecutive Olympics (1956-1964). However, during the final years of his life, he lived in utmost poverty. The man who was nicknamed, 'The Rock of Gibraltar', by his opponents, died in 2006, after suffering from gangrene in one leg.
4. Maria Irudayam: The unCelebrated Carrom Champion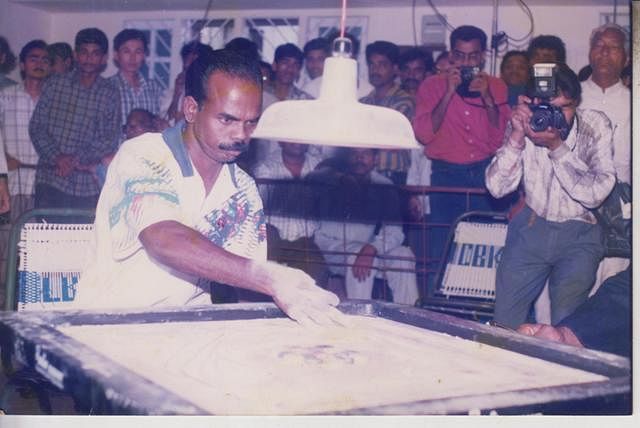 Yes, A World Champion in Carrom! I wonder how many of you are aware that Carrom is indeed an International sport (And now you're wondering whether Ludo is one or not?).
Apart from being a two-time World Carrom Champion and 9 nine-time National Champion, Maria Irudayam is the first and the only Indian who has won the Arjuna Award for Carrom. However, because he is a part of this list, it's obvious that he too lives a life away from the limelight.
5. Devendra Jhajharia: The One-Armed Javelin Thrower
"I choose not to place "DIS", in my ability." – Robert M Hense.
This quote fits perfectly on Devendra Jhajharia, who became the only second Indian to win Paralympics Gold, after our spirited soldier, Murlikant Petkar. He achieved his feat in Javelin Throw at the 2004 Summer Paralympics held in Athens. He also became the first Indian athlete with disability to be honored with the Padma Shree. Yet, all his achievements together couldn't bring to him the accolades he deserves.
6. Sarwan Singh: The athlete turned taxi-driver
Perhaps, the most tragic story in this list is that of Sarwan Singh. The athlete won a gold medal in 110m hurdles at the 1954 Asian Games, which was his very first International venture. But this accomplishment wasn't enough to buy him a life of dignity. For the next 20 years, he drove a taxi after which he became a daily wage earner. At the age of 70 when he could barely walk, he tilled someone else's land to earn a living. The misery still didn't come to an end as he was forced to sell his sole treasure, his glory, his gold.
7. Mohammed Yousuf Khan: "The Bearded Horse"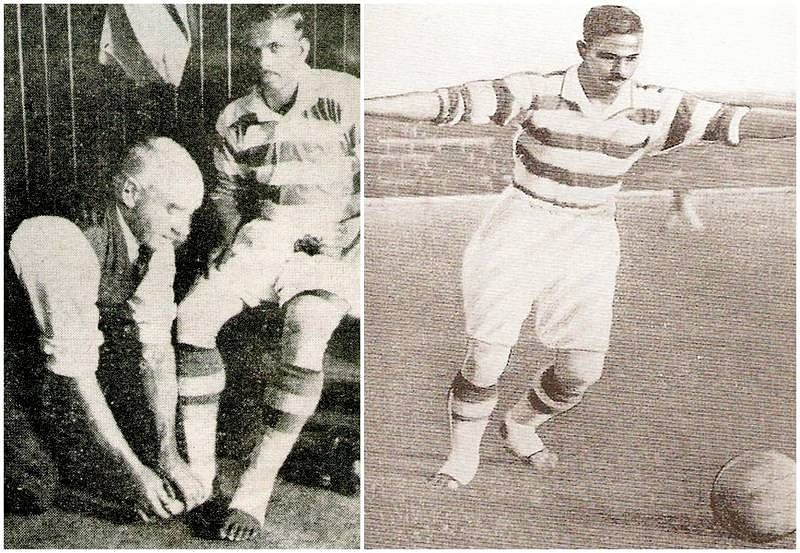 With changing times the younger crop of India has proved to be an ardent lover of football. Though our current National Team hasn't been able to achieve much at the International front, but, the history of Indian Football does behold some brownie points brought to it by a stallion of a person named, Mohammed Yousuf Khan. Fondly called, 'The Bearded Horse' (for he used to gallop on the pitch like a horse and control the play in the midfield), Yousuf Khan was a part of the team that won India's only gold for football at the 1962 Asian Games. He also represented India at the 1960 Rome Olympics and was one of the only two Indians to ever make it to the Asian All Star XI. However, glory was followed by misery as he suffered from Parkinson's disease and passed away in 2006, under dire economic conditions.
8. Khashaba Dadasaheb Jadhav: The true 'Pehalwan'
Usually it's the opponents whom the wrestlers give a 'dhobi-pachad', but bantamweight wrestler, Khashaba Dadasaheb Jadhav applied it on his circumstances. He jumped over all hurdles, paid for his own travel and lodging to be able to participate at the 1952 Olympics. The man's determination paid off well as he went on to become the first Indian individual Olympics medalist after winning a bronze medal at the Games. The Unsung hero held the record for 44 years until Leander Paes broke it in 1996.
9. Nisha Rani Dutta: The Archer who sold her Dream
How would you feel if you've to part ways with your most treasured belonging? Ofcourse, it'll break your heart. Nisha Rani Dutta, one of the country's best archers, encountered a similar situation. The talented girl, who is a Bangkok Grand Prix Medalist, succumbed to abject poverty and was forced to sell her world-class archery equipments worth of Rs. 4 lacks for just Rs. 50,000.
10. Makhan Singh: The man Milkha Singh feared
The Flying-Sikh, Milkha Singh is a well known name in India, thanks to his biopic, Bhaag Milkha Bhaag. Milkha Singh's biggest achievement on the track is his 4th place finish in the 400m finals at the Rome Olympics in 1960. But, at the peak of his powers, Milkha Singh was defeated by Makhan Singh in a 400m race at the National Games, just 2 years after Milkha's phenomenal feat at the Olympics. And Yes! Milkha Singh himself admitted to the fact that if he dreaded someone on the track, it's his competitor friend, Makhan Singh. But the man, who won a gold and a silver medal at the 1962 Asian Games and 16 medals at the National Games, lost his leg in an accident and thus, life opened a can of worms for him. He lived the rest of his life in utmost poverty and passed away in 2002.
Now, before you open your mouth to complain about Indians not winning medals at the Olympics (which ofcourse, our beloved cricketers cannot do, as of now), think of these forgotten heroes and their plight. They fought against all odds and gifted us glory. But what could we give them in return? Not even a remembrance.